We are seeking to appoint a gifted leader for our ministry with under-18s to join the All Souls Church staff team. This will be a full-time post in a lively and growing parish Church in west London, working closely with the Vicar to oversee our Sunday groups for children and teens, develop midweek clubs and play a part in local schools ministry.
They will head up our youth team directly, so we're looking for someone who works well, one-to-one and up-front, with teens and is able to think creatively about next steps for those groups.
The Team Leader will support, train and equip a large volunteer team (>80 adults) – so good team management and relational skills are essential, as well as being someone who loves to release the skills of others and inspire through being an excellent children and youth work practitioner.
They will organise and plan Sunday group material – so we're looking for creative flair and theological depth and a real expectation that God loves to be at work by His Spirit in and through the lives of the young.
The Team Leader will be the senior staff member responsible for Safeguarding policy and practice – so we are looking for someone who can handle administration and delegate well.
We hope they will play a part in our links with local primary schools – so we would like to find someone adept at relating Jesus to those outside the church in a variety of contexts.
Nearly half our church are under 18, so the Youth & Children's Team Leader will be an integral part of the church's senior leadership team and will help shape the future of this growing local church.
The working week will include Sundays. Salary depending on experience £25k+.
Closing date for applications: Wednesday September 2nd 2015
Interviews planned for w/b Monday 21st September
If you have any problems accessing the documents online or to arrange an informal conversation with Richard Frank (Vicar), contact Krista Small (Church Manager) via the Contact Page.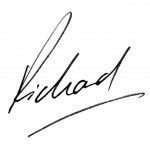 All Souls Church is committed to safeguarding. Applicants will undergo appropriate child protection screening including checks with past employers and the DBS.
This post carries with it a genuine occupational requirement for someone of personal Christian faith and able to support the vision and values of All Souls as part of the Church of England.