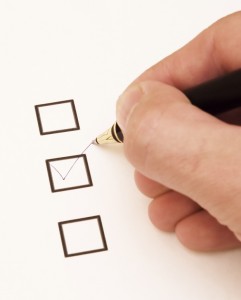 A year ago, we were limbering up to start our second service and – you may remember – circulated a survey, to find out which way people were thinking of jumping (morning or afternoon).
We took the opportunity, at the same time, to ask two further questions that we've not (for some reason) got round to properly analysing until now…
The results (based on around 75% return rate from households in the congregation) make for interesting reading and bear out the conviction that All Souls is a relatively unusual church by UK standards:
1. How long have you been coming to All Souls?
29% :: 1 year or less
61% :: 3 years or less
That was 12 months' ago, of course, so all of the respondents (if they've not left!) have been here an extra year, though others have arrived in the meantime, so my hunch is the proportions are much the same now.
2. …and before then?
We asked whether people had been regular churchgoers (but moved across to All Souls), or had simply moved into the area (coming to us as a local church) or had not been churchgoers at all before All Souls:
29% :: not churchgoers
25% :: moved into the area as churchgoers
46% :: another church locally (see * below)
In other words, not far off a third of the congregation are experiencing church life for the first time in their adult lives – and around the same proportion have been in All Souls only a year or so. That's a big challenge for how we 'do church' together, but also a refreshing context for those of us who've been churchgoers all our lives.

Clearly, it's not all about 'churchgoing' – we want people to meet Jesus and find themselves loved and changed by Him – but local worshiping communities of the People of God are the way, again and again, people first get an inkling there 'must be more to life' and discover the Father's love made real and life-changing.
May it always be so in and through All Souls!
* Lest you think that we have simply been 'sheep stealing' (to use the cliche) looking through the list, a large proportion of those came in the first year of the church plant (ie were the original 'planters') or, in almost every other case, had a very good reason to join us (eg had been travelling into Central London and wanted to join a more local church or needed somewhere their children would be well nurtured in their faith)…