Roots & Shoots – Generosity and Prayer
"How are you doing?" is easily asked, but it's unexpectedly revealing when answered honestly. In every part life, we find that our "success criteria" tells us what motivates us, encourages us or makes us feel like giving up. And as in our personal lives, so in the life of a church.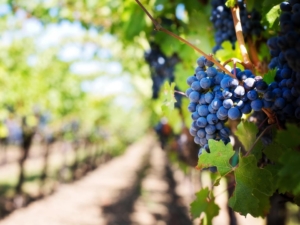 At our Annual Meeting (listen to my talk), I unpacked John 15, where Jesus speaks of being "The true vine" in whom we "abide". What a "successful" vine grows, of course, is fruit and I suggested that if we want to know how All Souls is doing, then we ask if we're bearing the sort of fruit that comes from Jesus himself? I suggested that we'll know if we're being successful, therefore, when we see we've been doing the sorts of things Jesus did and seeing God work through us as through Jesus: "Just as the Father sent me… so I send you.".
We were able to thank God for plenty of this sort of "success" in 2017, but as we looked ahead towards 2019, we recognised there's plenty more fruit to nurture and grow. I suggested that we'd want particularly to focus on outreach (to those who wouldn't dream of coming near church right now); growing our small groups (e.g. Life Groups, Homegroups, Prayer Triplets); supporting parenting towards faith; providing Prayer Ministry and growing a truly sustainable youth ministry.
Yet any gardener or vineyard owner will tell you there's a lot of work before fruit can be harvested So how do we prepare for and nurture the fruit of All Souls?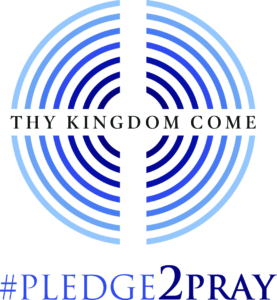 Thy Kingdom Come : 10th to 20th May
Nothing will 'feed the roots' of All Souls more than prayer. We are always invited to pray for ourselves and the needs of the world, but this global wave of prayer towards Pentecost, calls us to pray especially "for five" people who don't yet know the love of God in Jesus. We're praying that they will hear and respond to God's love.
Choose to be part of this wave of prayer by signing up for the daily emails via Church Suite, using the Prayer Space in church and using the bookmark to remind you of those five people each day.
Generously Give
If we're going to see the shoots of growth come through in All Souls and be able to sustain that life into fruit, then we need the resources to do it.
As we talk about money in May, we need to do a better job at communicating the cost and value of what we do and that every penny we spend has to be raised by us as a congregation (some of it from renting our halls, but most from the generosity of church members like you and me responding to God's love financially)…  We temporarily cover the gap between income and expenditure from our capital, but it won't last forever.
Would you make this the month you start to give, or consider giving more, so that we can sustainably resource the fruitfulness of All Souls, both now and into the future?
www.allsoulschurch.org.uk/give