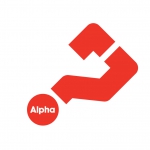 Did you know that, should you live to the age of 70 (and most of us will live even longer), you'll have spent:
20 yrs, 3 mo. Asleep
10 yrs, 5 mo. Watching TV
7 yrs, 6 mo. Eating & Drinking
… so how about giving just 12 Sunday afternoons and one Saturday (on the Weekend Away) of your life thinking and talking about 'Life, the Universe, God… and Everything!' with our Underground Alpha course.
Perfect for long-time followers of Jesus, anyone wondering about Baptism, starting to take Communion, for newcomers to church and for anyone with plenty of questions.
Led by our great Underground Teams in the 9am and 4.30pm services (if you're going to miss your normal service, you can come to the other time on the same day and not miss out!).
Watch the trailer below to get a taste of the video input we're going to use – each week has about 20 minutes of great video input and lots of time and space to think, talk and debate about the big questions raised.
September & October
Sept 4th – Life – Is this it?
11th – Who is Jesus?
18th – Why Did Jesus Die?
25th – How Can I Have Faith?
Oct 2nd – Why and How Do I Pray?
9th – Why and How Should I Read the Bible?
16th – How Does God Guide us?
30th – Who is the Holy Spirit?
Weekend Away – Saturday 6th November
What Does the Holy Spirit Do?
How Can I Be Filled with the Holy Spirit?
How Can I Make the Most of the Rest of My Life?
November & December
Nov 13th – How Can I Resist Evil?
20th – Does God Heal Today?
27th – What about the Church & Telling Others
Dec 4th – Any questions?
Sunday 11th December, 3pm – Baptism, Confirmation & Communion with Bishop Graham