Mondays 8pm: 7th, 14th & 21st March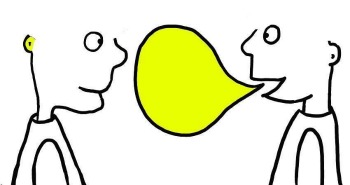 Most of us find it hard – awkward at least – to have conversations about our faith, especially with family, friends and colleagues who don't share our beliefs. Most of us from time to time have opportunities to say something, but often we feel we somehow missed 'it'.
So how can I talk about what I believe in a way that is engaging and helpful? If I found myself in a situation where I had the opportunity to share the Gospel, would I be able to find the right words? And what about the most difficult questions about God and suffering or science and religion?
Ruth Bushyager – a member of All Souls, and an ordained member of the Bishops staff – specialises in helping churches engage with outreach and evangelism. She is going to lead three sessions looking at how we talk about our faith:
So what's the good news and how did Jesus share it? – We'll learn some surprising things about evangelism by looking at how Jesus himself responded to people.
Sharing our faith.. without sounding odd – We'll explore peoples' bridges and barriers to faith, and how we can find our voice at the right moment.
The tricky questions – ow do we respond to the most common objections to the Christian faith?
Whether you're feeling new to faith or been a believer for years, Ruth's aim to take away some of the fear and misconceptions about evangelism and help us be more perceptive as we listen, and more confident when we speak about what we believe.
Book below, or see what else is on offer through Lent this year…