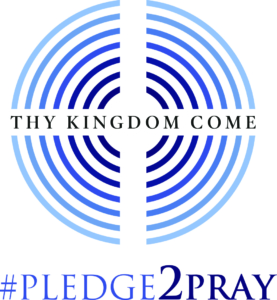 Thy Kingdom Come is a global wave of prayer in the ten days leading up to Pentecost Sunday. From 10th to 20th May this year, we'll be joining with Christians all over the world in praying for God's Kingdom to be seen in the lives of friends, colleagues, school mates and family.
In All Souls, we'll be doing this in three ways:
Pray for five – choose five people whom you know and who haven't yet responded to the love of God in Jesus.
Pray daily – find a way that works in your life to pray every day from 10th to 20th May for those five people.
Pray together – be part of praying together with others.

Come and use our Prayer Space in church (details to follow)
Meet as a prayer triplet, Home Group or simply be in church on the 13th & 20th May.