Thank you!
Thank you so much for all your prayers and good wishes on Sunday. We are very sad to be leaving you all, after three really happy years at All Souls. We will remember our time here and all of you with huge fondness.
Thank you to all of you who have helped in really practical ways in the last few weeks, as we have been getting ready to move. And, of course, thank you for the beautiful photo-book – we will treasure it – and for your amazingly generous gift – we are completely blown away.
Our new home
Charles will be instituted as Rector of Broxbourne with Wormley at 7.30pm on Tuesday, 6th September at St Augustine's Broxbourne. If you would like to come, either sign up on the website or let the church office know, so that we can include you in the reserved seating for the All Souls contingent. We would be really touched to have you with us as we embark on our new ministry.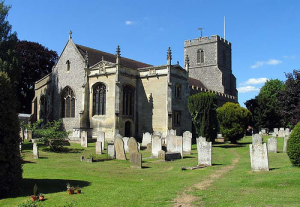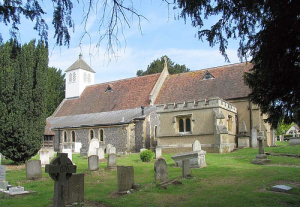 Many of you have asked us what our new parish is like. Broxbourne is in south-east Hertfordshire, just north of the M25, alongside the A10 to Cambridge. About 13,000 people live in the parish, which is made up of two churches, St Augustine's Broxbourne and St Laurence Wormley.
Both are steeped in history: St Augustine's was rebuilt in the 15th century, while St Laurence dates back to the 12th century. There are three congregations and strong connections with the local community, including two church primary schools.
Our new contact details are:
The Vicarage
Churchfields
Broxbourne
Herts EN10 7AU

01992 462382
Lots of love,
Charles, Charlie, Milly and Pippa