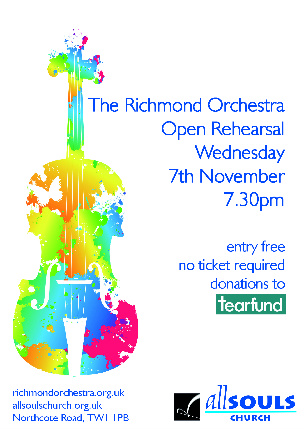 The Richmond Orchestra is a full size symphony orchestra performing concerts in Richmond-upon-Thames.
They will be holding an Open Rehearsal in the church on Wednesday 7th November at 7.30pm. They will rehearse, some information about the music will be given and then the piece will be performed. They will play music from "Slavonic Dances" by Antonin Dvorak. You will be able to see how the conductor works on the performance of the piece with the orchestra.
Everyone is welcome and entry is free. Donations will be given to charity.