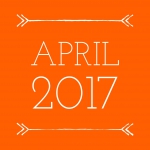 Even the least green-fingered among us can't help noticing the growth that Spring brings – from hay-fever-inducing blossom to carpets of daffodils. Winter isn't meant to last forever (unlike Narnia in The Lion the Witch and the Wardrobe!), but to give way to growth and eventually fruitfulness. Even the chick on our Easter flyer is getting in on the act!
One of our four church commitments is to Grow in our faith. That doesn't mean we're all at the same point in following Jesus: in fact, one of the glories of All Souls is that we're so varied! Some have been Christians for decades, others are looking in wondering if there's truth to be found at the heart of this community we love. For all of us, however, we're aiming to "grow" and not to get stuck. We want to pursue our faith and explore its questions and shape our lives accordingly.
So how do we do it? What sort of 'gardening' does it take to grow our faith?
Here are four things to try this coming term:
Come on Sundays… because regularly worshipping together, chewing over sermons, joining prayer and enjoying good conversation helps keep us growing in faith – and we miss you if you're not here!
Join a Life Group – we organise short courses three times a year in evenings and daytimes, for just a few weeks at a time. They focus on important parts of faith & life. Take a look when the flyer comes out – it's a great chance to grow alongside others on the same bit of the journey as you.
Pray daily – there are plenty of different ways you could build prayer into your daily life. One recent addition is mobile apps (try Time to Pray from the CofE or Bible in one Year from Alpha) – or simply choose to start and end each day in conversation with God.
Pray together – one of the most powerful decisions anyone can make is to meet with a couple of friends to pray. However regularly and whenever it works, grab a coffee, chat about what's on your mind and pray for each other. You won't regret giving it a go!
None of us want to get stuck with winter – let's allow the spring to prod us into making a commitment to grow in our faith this term and see what fruit it brings in our working, family, community and church life.
In the meantime, don't forget our Annual Meeting on Thursday 27th April – but before that, get inviting friends to our Easter Services, from Palm Sunday on 9th April to Good Friday and than Easter Day both at 10am.
See you soon! Happy Easter when it arrives!