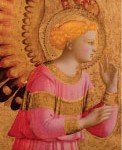 What the bible says
"He wrote them to observe the days as days of feasting and joy and giving presents of food to one another and gifts to the poor." Ester 9:22

"I bring you good news that will cause great joy for all the people. Today in the town of David a Saviour has been born to you; he is the Messiah, the Lord." Luke 2:11

"When they saw the star, they were overjoyed. On coming to the house, they saw the child with his mother Mary, and they bowed down and worshiped him. Then they opened their treasures and presented him with gifts of gold, frankincense and myrrh." Matthew 2:10-12
Newspapers, magazines, the TV, the Internet, shops are full of ideas about giving this Christmas. It's exhausting and for those with little cash or friends and family to share it with it can be a real time of stress. It's easy to feel very disconnected from the joy, amazement and celebration that filled those lucky few who found themselves standing in the smelly manger, witnessing the baby Jesus with their very own eyes.
Jesus' birthday is a chance for us to revive a sense of joy – sharing a day of celebration with those dearest to us and maybe also with those less fortunate.
What can we do?
There are lots of websites with great ideas for alternative, ethical and eco-gifts – ideas to show you care about your loved ones and for the wider world. Here are a few…
Give 'good' gifts – You can adopt a polar bear or cow, and all variety of 'Good gifts' supporting others across the globe:
Give to those less fortunate – Volunteer for a homeless charity like Crisis or support St Martin in the Field's Christmas Appeal
Go ethical – If you'd still like to give your friends and family a present then go ethical!
Go vintage – You can find stylish and affordable eco-presents from second-hand stores, second-hand bookshops, antique and vintage items:
Make your own – Personalise your Christmas and save money by making your own presents. I like the chocolate fudge recipe from Santas Post Bag. There are lots more ideas online:
Reclaim Christmas – take a look at the Operation Noah website for lots more ideas for reclaiming Christmas from the consumer-fest it has become.
Happy Christmas!!