May 8th to 15th 2016
An Invitation for All Souls
Churches across the country are joining in prayer next week – watch the Archbishop's invitation:
Whether you've been praying since childhood or are just beginning to try it out, here are two ways to be part of it next week:
Pray where you are…
A daily email with suggested prayers and a brief Bible encouragement too. Choose to take a few moments to pray your way wherever you happen to be.
Pray with others
Come to walk and pray around the parish. Tuesday evening (7pm on Tuesday 10th) or Friday morning (9.30am on Friday 13th). Meet promptly in the Courtyard before heading off on a pre-arranged route.
I think that this could be a very significant week in the life of All Souls – and in the life of the church in this country. Don't miss out on being part of it.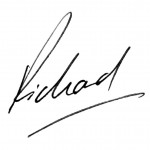 [/fusion_builder_column][/fusion_builder_row][/fusion_builder_container]