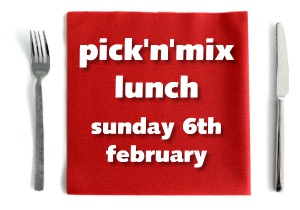 A great way to meet some new people or get to know people better – our last pick'n'mix event was a couple of years' ago, so we thought it was high time to bring it back, particularly for those who come to our morning service.
The idea is simple: opt either to 'Host' or 'Visit' (or you can just tell us you don't mind!) and we'll do the rest. If you're hosting, simply be willing to provide lunch for the number of people you can manage (it doesn't have to be fancy!)… and if you're visiting, simply tell us any dietary needs.
We'll sort out the connections and put people in contact for the day.
Every time we've run the lunch people have talked about how good it's been to get the chance to chat for longer than simply coffee after church – give it a go!