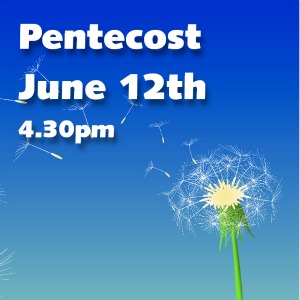 A big day in the church's year – Pentecost marks the birthday of the Christ's church through the giving of the Holy Spirit (as recorded in Act 2).
As last year, we're going to have a joint service to celebrate – no morning service, therefore – at 4.30pm.
Come and join us for an opportunity to celebrate, together, God's work in and through his church!