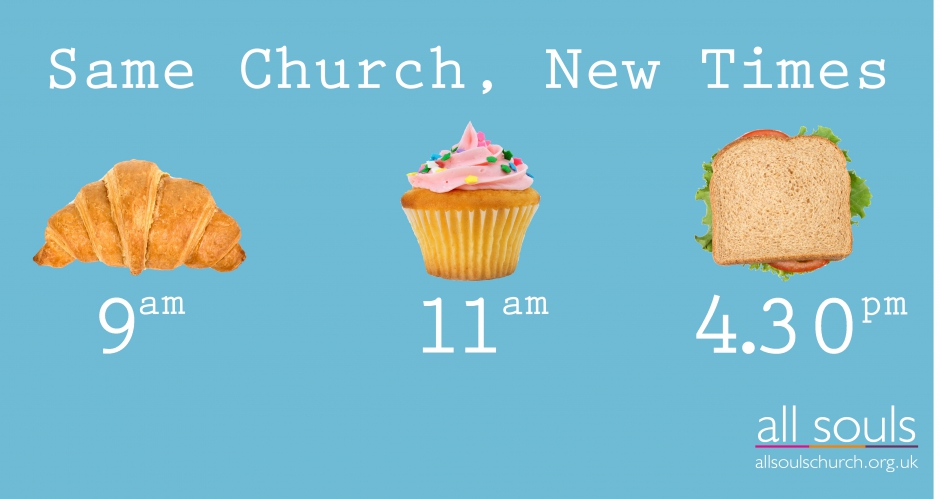 Richard writes: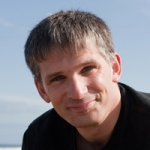 "I love All Souls! I love the down-to-earth friendliness; the un-stuffiness; the fact that children aren't treated as merely "adults-in-waiting"; our worship and our commitment to respond to God's Word. Most of all I love our shared conviction that Jesus is good news for everyone irrespective of background, status or attitude.
One of the big challenges of loving something is that we don't want it to change! It's a danger we need to press through, I believe, if we're to start the exciting next chapter of the story of All Souls.
That new stage of our journey stems from that conviction about the good news of Jesus being for everyone… including those who don't come to church… yet!
More than a year ago, we hit a point where one of the great strengths of our church – our lively, bustling and full-of-life Morning Service – had become a bottleneck to growth. Its sheer size has begun to hold us back: children's groups can be at bursting point, newcomers are harder to welcome and it's getting difficult to know people outside our existing friendship groups. We've also found it harder to ask someone to pray for us at the end of the service and the back third of the pews have felt increasingly removed from being involved in worship. We know as well that 10:30am will never suit everyone.
Therefore from January 10th, we will be trialing a new pattern of services, at least through to the summer. Sundays will begin with a 9am service starting with breakfast then an 11am that starts with coffee and cake and finally the the 4:30 PM service followed by tea. The 9am & 11am will be just like the 10.30am is now. The 4.30pm will have increased provision for toddlers and infants (something that has already begun).
This week, we are asking you to respond to those plans and to make your best guess as to which service you are most likely to make your new home. We really do need to hear from as many households and individuals in All Souls as possible – there's lots to plan and work out, so the more insight we can get beforehand from your responses, the better we will begin in January.
I'm excited at this next chapter of the story of All Souls – excited, too, that God will use this new pattern to draw in new people. Will you pray for whom you might invite?
Please do take the (no more than) two minutes needed to fill in the survey online or in paper form on Sunday. Thank You!"