Money makes the world go round?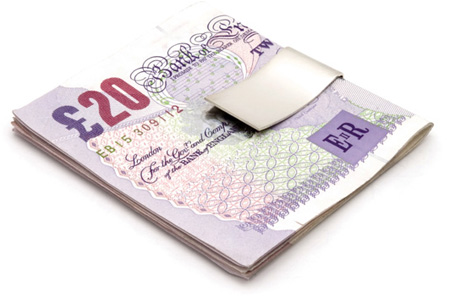 What the bible says
For the love of money is the root of all kinds of evil, and in their eagerness to be rich some have wondered away from the faith and pierced themselves with many pains. (1 Timothy 6:10)
God will help us: Keep your lives free from the love of money and be content with what you have, for he has said, "I will never leave you or forsake you." So we can say in confidence, "the Lord is my helper; I will not be afraid. What can anyone do to me?" (Hebrews 13: 5-6)
We are called to save: "In the house of the wise are stores of choice food and oil, but a foolish man devours all he has" (Prov. 21:20). Even ants store up provisions for the coming winter. (Prov. 6:6-8)
But also to give generously: "Who will get what you have prepared for yourself?" Jesus promises, "This is how it will be with anyone who stores up things for himself but is not rich toward God". (Lk. 12:21) Christians are told to give what is in their hearts for God loves a cheerful giver. (2 Cor 9:7)
Did you know?
UK poverty, debt and inequality – 13 million people (22%) in the UK are income poor. The top 1% of the population earns a net income above £1,300 each week compared to the bottom 10% who earn on average £56 a week. Of people asked the question 'If I lost my income, my savings wouldn't be enough to survive for three weeks or so' more than half the population (52%) responded that they would not have sufficient reserves for 17 days.
"We have been persuaded to believe it is possible to borrow our way into prosperity without self-discipline and sacrifice. Our addiction to borrowing has become inordinate and the deluge of communications from banks and others seeking to persuade us to take out fresh loans has contributed not a little to the crisis. It is becoming clearer how far we have been mortgaging our children's tomorrow to fund our today, both financially and in our use of the finite resources of the earth." The Bishop of London, from General Synod report 'Implications of the financial crisis and the recession', Feb '09
Global poverty and inequality – Globally, half the world's population live in absolute poverty on less than $2 a day. According to UNICEF, 24,000 children die each day due to poverty. In 2005, one out of three urban dwellers (approx 1 billion people) were living in slum conditions. The poorest 40% (2 out of 5 people) in the world have just 5% of global income. The richest 20% accounts for three-quarters of world income.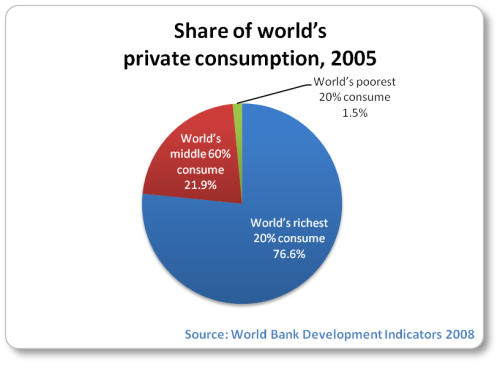 Growth in ethical investment – Ethical investment grew out of concerns that some religious organisations had in the way their money was invested. In the 18th century, Quakers in the UK refrained from investing in industries such as tobacco, alcohol, gambling, and the slave trade. In its more modern form, ethical investment, screens out negative activities when investing in the stock market – defined as socially responsible investing (SRI). A recent poll on ethical investment carried out by Friends Provident indicated that two thirds of individuals would like to invest their money ethically. SRI has demonstrated substantial growth and proven its potential for financial performance. SRI investment funds have made significant progress to bring social and environmental issues into financial services.
What can we do?
April is the new financial year – what better time to give your finances a spring clean. We can, through our giving, saving and investment choices, help to transform the finance sector and assist those less fortunate than ourselves. It's time for putting our finance where our faith is.