Why I need to get over myself and ask for money…!
Dear Friends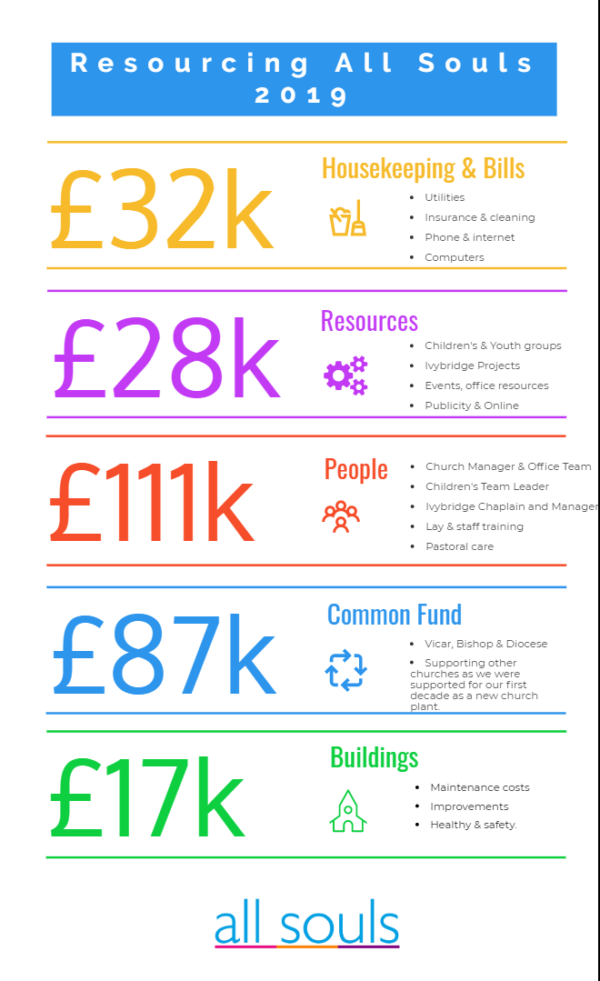 In fourteen years at All Souls I realise that I've come rather to enjoy a reputation for rarely talking about money. We don't take a collection on Sundays, we rarely make appeals and we (actually "I") rarely ever mention that All Souls has a budget, financial commitments and a significant gap between income and expenditure.
I confess that I've unconsciously bought into a view that "Vicars shouldn't be fundraisers" and hoped (and prayed!) for the best. Asking for money doesn't feel right and I'd rather not do it.
But what if I looked at it a different way? I may not be enthusiastic about asking for money, but I am madly passionate about the ministry, mission and community-changing potential of All Souls!
Every week I see the impact of services, projects and empowered individuals on our community. I have the privilege of seeing people come to faith (even with no history of church-going), children and teens actually wanting to come to church, families fed through the Foodbank, community knit together at Little Souls and the Ivybridge Cafés, faith growing in small groups and Alpha, school children hearing about Jesus in assemblies and church visits… and the list goes on.
The life of All Souls, as a church and as a community of individuals, is about making God-shaped change. It's exciting, life-transforming, community-enhancing change. It's change I am privileged to lead, and it's change we're all called to be part of shaping and effecting. But it's also change that needs to be funded properly to thrive and grow.
We keep our costs low and raise 30% of our income from hire of our halls and church flat. With no other source of income (neither from the CofE nor Government), there remains 70% (~£193k) of costs we must fund ourselves.
We currently aren't meeting that challenge and the annual £30k income gap is being filled with temporary external grants and historic capital. Even then we're only "making ends meet", rather than being able to work towards making God-shaped change in new areas.
If you are one of those who already gives regularly to your church family – thank you so much! But may I ask you when you last considered if you could give more? With around 100 regular givers, even relatively small increases across the board would make a real difference. If you could imagine giving an extra £10, £20 or even £50 a month, you would be helping to secure the future ministry and mission of this remarkable community.
If, however, you are not yet giving regularly could I ask you to consider when you might be able to start? Every few pounds, committed regularly, makes a difference to what we can plan and commit to as change-makers here. The variety of gifts is huge – from a few pounds a month to many hundreds – but whatever you feel is appropriate and manageable would be gratefully received.
These past fourteen years have been the most fulfilling and exhilarating of my adult life. I am hugely grateful for the opportunity to lead a church that makes such a difference to the communities we serve. Much as I resist having to "talk money", I do accept that is part of my role – and a natural way to express the exhilaration of seeing God at work here. I want to talk more about the difference All Souls makes and to ask each of us to consider with urgency, seriousness and prayerful realism, how much regular giving we could contribute to that change.
If you have any questions, concerns or suggestions about giving to All Souls, please do simply ask – and if you're ready and able to increase your giving, simply make that change with your bank and perhaps let me know too – just hit "Reply" on the email you received.
I hope it goes without saying that if this letter arrives at a time of financial need for you then I hope you will simply lay the letter on one side with absolutely no sense of guilt. I would ask for your prayers as we press forward to put All Souls on a really long term stable financial footing for the coming decade.
Yours as ever in Christ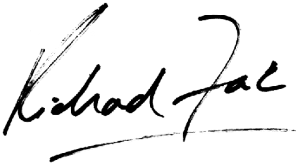 Richard – 29th July 2019
P.S. Even a small increase a month, added up across all our regular givers would make a significant difference… or you might find yourself able to make a substantial change… Either way please don't delay.