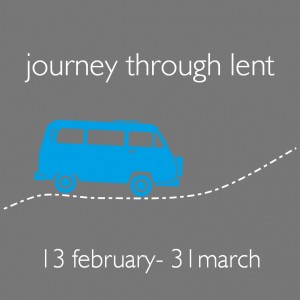 We're taking a journey through Lent this year, starting – of course – on Ash Wednesday, February 13th and culminating in our Easter Sunday celebration service on March 31st.
Three collections of ways to be part of the journey – why not pick one from each to get started?
Every week in Lent we will be focusing on at least one – sometimes more – Prayer Gathering. We'll be having evenings of prayer and worship, gathering to pray for the Ivybridge Communities, a morning to focus on local schools and gatherings for men and for women. Dates for your diary here.
One-off sessions and short courses helping us dig into faith and life – three key themes this term:
Being a Parent
What Makes Believing Difficult?
Real Life Faith
Find out about the dates for your diary here.
From monthly or fortnightly Home Groups, to add-hoc prayer or Bible-reading friendships, being part of a small group encouraging and supporting one another in life and faith is a vital part of growing as a follower of Jesus. Find out more about the groups you can join or establish a new one yourself!