What the bible says
'The earth is the Lord's and all that's in it' Psalm 24:1

'God put man in charge of the garden to till and keep it' Genesis 2:15
Did you know?
The good…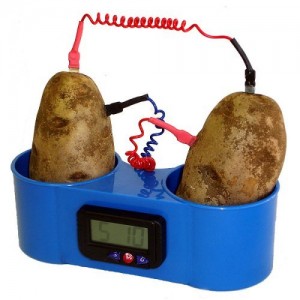 Municipal waste to landfill has fallen from 23.6 million tonnes in 2000-01 to 15.5 million tonnes in 2007-08 in England and Wales
Over 100 million tonnes of bio-waste is produced in the UK every year, much of this is recycled by spreading on to land. Biowaste sent to landfill generates methane, which is 20 times more potent than CO2, but this valuable resource can be turned into energy and soil enhancers.
UK companies could save around £6.4 billion a year by using resources more efficiently. New quality standards for waste recovery could result in 17 million tonnes of waste being diverted, over 2 million tonnes of carbon reduced and 14 million tonnes of raw materials being saved. (Env Agency, March 2010)
The bad…
Last year the total environmental costs of waste sent to landfill and incinerators in the UK rather than being recycled were £336million. (Env Agency, March 2010)
24 million tonnes of key recyclables are still being sent for disposal in the UK every year. The UK is throwing away over £650 million each year by dumping and incinerating waste. Recycling it instead could save 19 million tonnes of greenhouse gases annually – the same as taking six million cars off the roads. (Friends of the Earth, Jan 2010)
The ugly..
An estimated four million people in the UK cannot afford a healthy diet, with one in seven people over the age of 65 at serious risk of malnourishment. Yet 17 million tonnes of surplus food is dumped on landfills every year. Of this waste food, four million tonnes is edible. The cost of this waste is around £18 billion annually.
Compared to other European countries the UK is not even in the top ten for recycling most types of waste materials. We recycle less than a third of food, a fifth (20%) of textiles and just 15% of plastics (FoE 2010).
What can we do?
Rethink, reduce, reuse and recycle!!
Buy less and better – Manufacturers can save up to £1,000 per employee by reducing waste and improving resource efficiency, such as through cutting packaging.
By reducing the amount of waste we create, fewer natural resources are used, greenhouse gases associated with production and disposal are avoided and the need for incineration and landfill is diminished
Waste Watch
Go vintage – clear away your old clothes and buy 'new' clothes from reputable charities who offer a great sources for second hand clothes e.g. TRAID, Shooting Star, Fara
'The cost of living in the UK is going to increase…so it is important that we all become more food savy' Love food hate waste

Lovely leftovers – don't dump those leftovers. If you have some dinner left in the pan, bag it and pop it in the freezer as a 'ready meal' for one. See Love food hate waste's recipes for more ideas. And if you have gone-off items put them in the compost or a wormery!
Cut the plastics!!! – Get your milk delivered from a local dairy in glass reusable bottles (rather than supermarket plastic bottles). Take reusable bags when you shop. Avoid items with excessive plastic packaging. Avoid buying bottled water – It takes 450 years for one plastic bottle to decompose.
"Tap water is just as healthy as

[bottled] mineral water, 1,000 times cheaper and does not damage the environment" (Waste Watch).

For more ideas check out WRAP