A faint, blue cross in the display window of a thin, white stick. For some, being pregnant is the answer to their dreams, for others it is a disaster.
This is where Crossway Pregnancy Crisis Centre can help.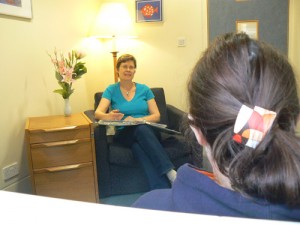 Based at St Stephen's Church, Richmond Road, Twickenham, we have been running since 1991 and offer a non-judgemental listening service to anyone, female or male, facing an unplanned pregnancy or the often emotional aftermath of an abortion or miscarriage.
More than 2,600 women in our local boroughs of Hounslow, Kingston and Richmond had abortions in 2008. As a Christian-based organisation, we don't judge, we listen. We aim to build up our clients' confidence and self-esteem, which we believe reflects Christ's values.
Jane* is a typical client and one of over 150 individuals we helped last year. Having had an abortion 12 years ago and a medical termination more recently, she had been haunted by weekly nightmares. A friend involved at the centre told her to get in touch.
Jane said: "Calling the centre and the first couple of sessions were terrifying. I was facing something so huge that I had kept to myself for so long. However, I knew it was something I needed to do and, with the help and guidance of my listener, the tangled knot of confusion in my mind began to unravel."
Clients like Jane can either call us or drop into our centre in complete confidence. We give people as much time as they need over as many sessions as they want. We give free pregnancy tests, have links to other groups who can help our clients, and offer a befriending service to women who choose to continue with a pregnancy on their own.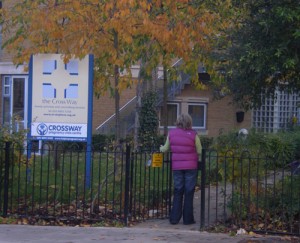 If you need our help, know of anyone who does, please contact us on 020 8892 8483. Alternatively, visit our website www.crosswaypregnancy.org.uk or email us on help@crosswaypregnancy.org.uk
*Names have been changed for the purposes of this article
In addition to the above, Crossway Pregnancy Crisis Centre runs an education service, Yourchoice, which teaches Sex and Relationships in local secondary schools. We welcome volunteers to help with all these areas of our work, to fundraise, help raise our profile, and to pray for the work. We give full training and support and previous experience is not needed. Phone us on 020 8892 8483 or visit our website www.crosswaypregnancy.org.uk for more information.