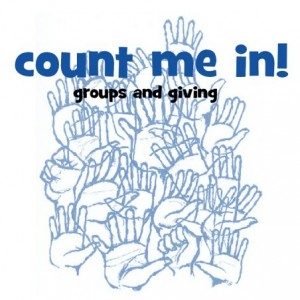 Count Me In is our annual survey about groups and giving.
This allows us to take stock of where we are and refresh our teams. Use the opportunity to:
Volunteer for your current team (eg. a children's team) for another year.
Switch teams or start something new.
Find out about giving financially to support the life of All Souls.
For information about the different teams go to the "Getting Involved" pages on our website here.
Click here to go directly to the form online, or pick up a hard copy in church on Sunday.