Ideas for good living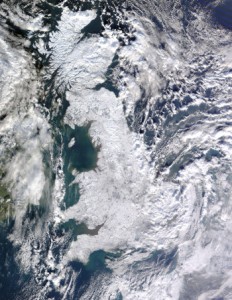 All Souls Church deeply values God's creation and we are supporting this through changing the way we work as a church and encouraging our congregation to live in a way that protects and enhances our world.
We are promoting different ways to live more sustainably, with ideas to help the natural environment, cut carbon emissions, contribute to our community (local and global), and ideas to benefit you, like money saving tips, and health advice.
As a church we are called to serve the needs of those within and around our parish but as Christians we recognise that our God is God of the whole world and he cares deeply about all of it. The role of Soul Connections is to help All Souls engage with the wider world and to ensure this whole world perspective is kept on the church agenda.
All Souls already has a number of links with Christian missionaries including Joshua Opondo in Kenya, and Bob and Becky Faber in Sofia. More information and regular updates will be provided through these pages in the coming weeks.
This recently re-invigorated group is led by Eleanor Tuck and had it's first meeting in October where one item discussed was the potential to support a local homeless shelter project – soon after, Eleanor was speaking with a local neighbour who mentioned a winter shelter project being set up by Christ Church Turnham Green to run from January through to March 2012. Read more about the Shelter Project and how All Souls is supporting this and more importantly how you can get involved!