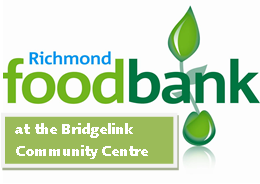 We continue to experience a great need for donations for the Foodbank that All Souls runs at the Bridgelink Centre (Ivybridge estate) each week. The items that we are particularly short of at the moment are:
Cleaning products
Fruit juice
Tinned sardines, salmon, mackerel
Hot chocolate
Chocolate spread
Tomato ketchup
Mayonnaise
Cooking oil
Donations can be dropped off at the All Souls church office (through the courtyard at the rear of the church) on Mon, Tues, Weds and Fri mornings. Outside of these times, please call 020 88916820 to check if someone is around to receive your donation.
Alternatively you can make a financial donation, which will be used to buy stock and help towards the costs of meeting people's most basic needs. You can make a bank transfer to:
Account name: All Souls Parochial Church Council
Sort code: 20-72-33
A/c: 50112135
Please ref: 'Foodbank' if you would like your gift to be used specifically for the  foodbank and the support they are able to provide to clients with food parcels and other essentials, or "Ivybridge" if you are happy for your gift to be used more widely in our community projects to support vulnerable persons in our community.
Make sure you have completed a Gift Aid form online here – it adds 25% to your donation at no extra cost to yourself!
Thank you so much for helping out some of the most vulnerable in our community in such a practical way – you are amazing!