Serving the Ivybridge community
All Souls Church is involved in a range of community projects on the Ivybridge estate, read more about them here (and on our volunteer-led Facebook page):
Update: During this time, the foodbank continues to run and we are maintaining our social drop-ins virtually.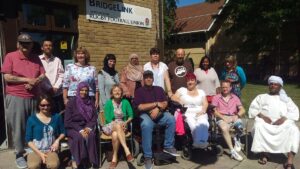 Read more...
Foodbank
The Isleworth Foodbank is run by volunteers from All Souls Church at the Bridgelink Centre on the Ivybridge Estate, Thursday mornings from 9.30-11.30am.
Read more...