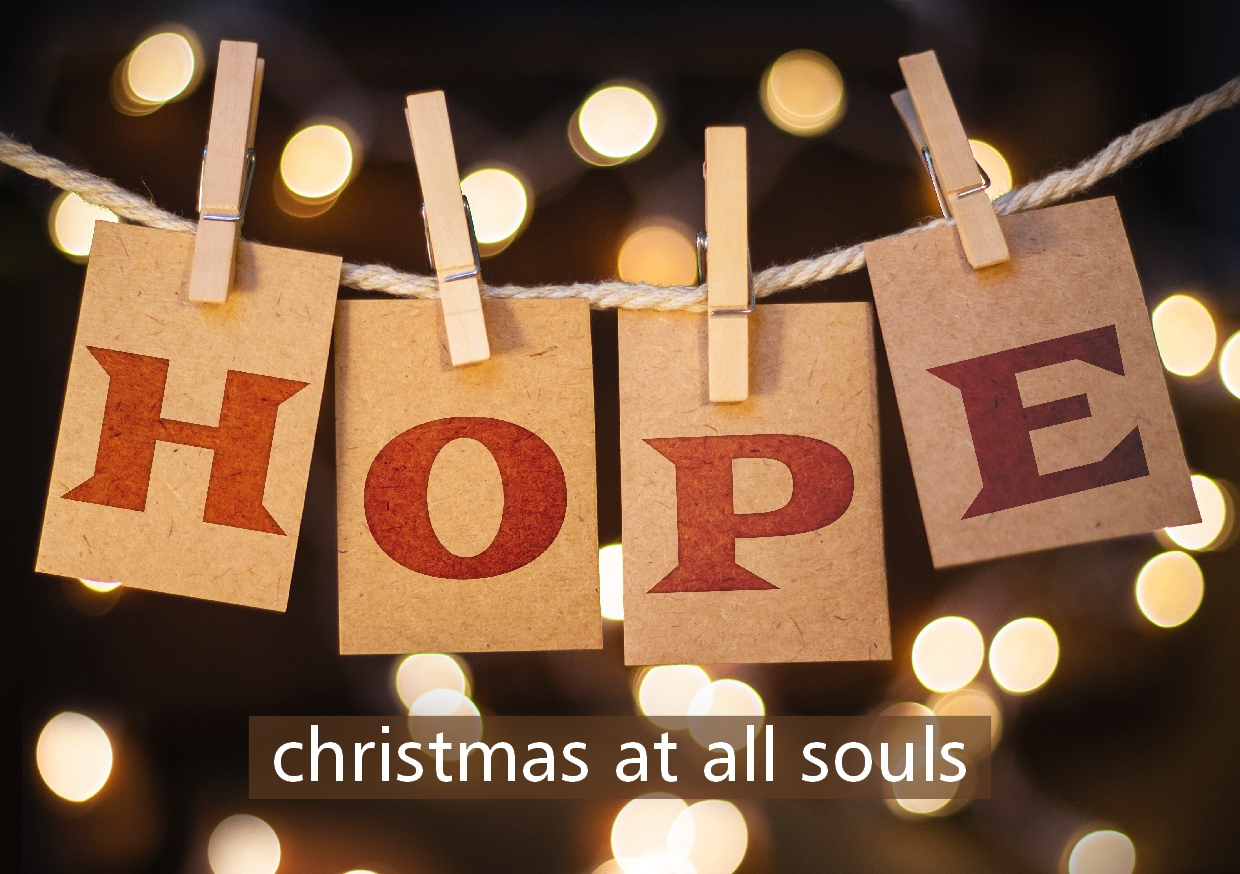 The Wise Men found hope instead of fear when they encountered the newborn king Jesus. In this turbulent and sometimes fearful world, may you find hope in the variety of services and celebrations planned at All Souls this Christmas.
For a taste of what's to come, take a look at our gallery of photos from last year…
---
18th December

9am & 11am  Christingle & Carols
Join us for our annual Christingle & Carols service. Everyone is welcome to this family-friendly service, packed with Carols and including an opportunity for the children to decorate oranges with red ribbon, a candle, cocktail sticks and sweets – symbolising the coming of Jesus as the 'Light of the World'. Choose between the identical 9am or 11am services – depending on how much of an early riser you are!
---
18th December
 8pm Carols by Candlelight
Our ever-popular Carol service based on "Nine Lessons and Carols"  lit entirely by hanging candelabra and followed by mince pies and mulled wine. It mixes the traditional and the contemporary, and is a wonderful way to celebrate Christmas with the rest of the local community.
---
Christmas Eve
3.30pm & 4.30pm Crib Service
All ages are welcome to our Christmas Eve Crib Service, but is especially aimed at The Crib Service is aimed especially at families with younger children. Hear the Christmas story retold as we dress the church crib scene, and sing Christmas carols together, in a wonderful candlelit atmosphere. Both services are identical, so simply choose the one that suits you best! (Please note new times from last year).
---
Christmas Eve
11.15pm Midnight Communion
Join us for a quiet and reflective service, culminating in the sharing of Communion together, and walking out of the church into Christmas Day morning.
---
10am Christmas Day Family Service
Family friendly celebration, all welcome!