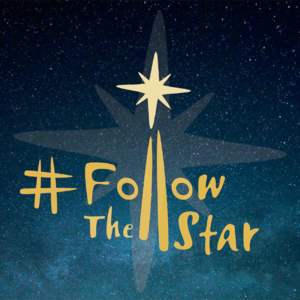 The Wise Travellers in the Christmas story knew only that they had to 'Follow that star!' They had no idea where it would take them, nor did they imagine that they would meet a new King born into poverty and vulnerability who would go on to be the most famous person in history.
Our invitation this Christmas is to join those Wise Travellers and follow the star to celebrate and reflect on the birth of this remarkable child. Even if you're not sure exactly what you'll find, we would love to welcome you to our community Christmas events.
You might come and be part of the child-friendly fun of the Christingle Service or the candlelit beauty and joy of our Carol Service. You could join the expectant buzz of primary-age children at Carols around the Tree and the Crib Services, or breathe in the hush of Midnight Communion. Finally, on Christmas Morning, you are most welcome to come and join people from all over the area as we celebrate with joy together.
In the unpredictable journey towards 2020, why not 'Follow the Star' and celebrate together here at All Souls?
Have a fantastic Christmas!
Sunday 15th December

10am Christingle & Carols
…celebrating Jesus the light of the world – activities and carols for children and adults
8pm Carols by Candlelight
…a beautiful service of carols and readings, recommended for ages 8+

Tuesday 17th December

4pm  Carols around the tree
(refreshments from 3.45pm)

Christmas Eve

3.30 & 4.30pm Crib Services
…a short and captivating retelling of the Christmas story for the very young, with children's carols
11.15pm Midnight Communion
…a quiet, reverent and reflective service to bring in Christmas Day.
Christmas Day

10am All-Age Celebration
…a joyful and exuberant service of celebration together.