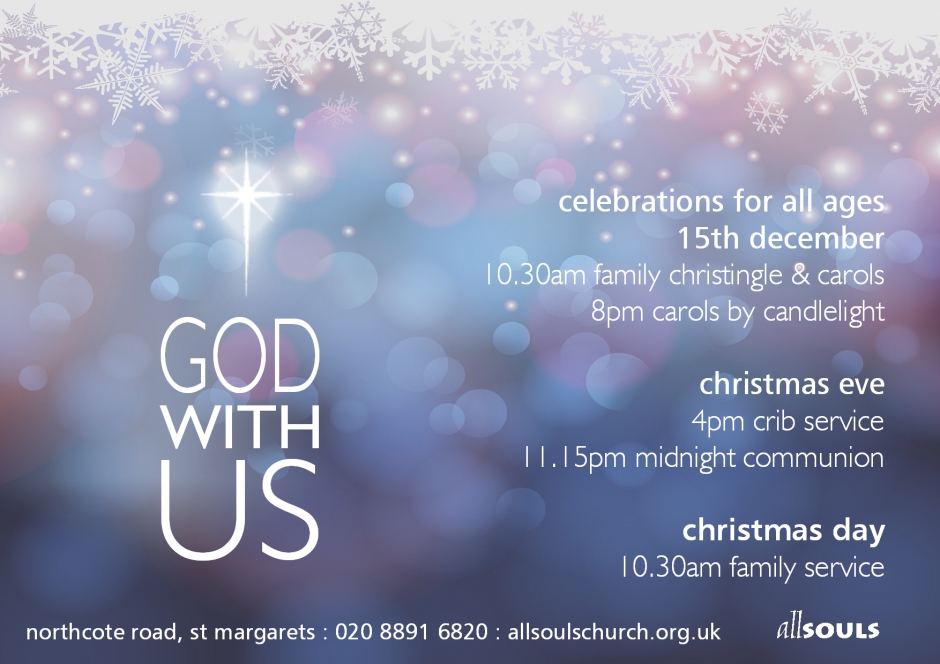 Shops, crowds, school nativity and travel plans – the countdown to Christmas seems to start earlier each year! But whether you're a regular churchgoer or simply have memories of childhood Christmases, there are few better ways to engage with Christmas than singing carols in your local Church.
On Sunday 15th for families we have the fun Christingle Service for all ages, then in the evening the quieter, atmospheric Carols by Candlelight. Experience the expectant buzz of children at the Crib Service, or the hush of Midnight Communion. On Christmas Morning itself, take a few minutes mid-morning to be part of the exuberance and laughter of the celebration.
We all have reasons to be thankful, struggles to overcome, and questions to explore. Christmas promises hope and joy in the midst of it all. We hope you'll want to take a moment to celebrate at the heart of our local community this Christmas time.
See you there!