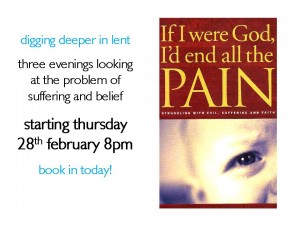 Part of our Living Lent series.
Three evenings looking at the question of belief in the face of suffering.
We'll be using the book of the same name – purchase a paper copy here online, or the Kindle ebook version here. Any problems with making an online purchase, let us know via the contact page and we'll get you one.
Thursday 28th Feb 8pm
Thursday 14th March
Monday 25th March
Book in here online or via the church facebook page.