Life is shaped by milestones: moments when we make public something otherwise more private or simply unsaid. From weddings to birthday parties, they aren't just good times – we know they have a real effect on us. They're worth the effort!
The milestones of faith do the same. Baptism declares that we belong to God's family and are loved by Him in Jesus as He calls us to love Him back. In Confirmation we step out to declare our response to that love and our willingness to take on the challenge of service. Sometimes in between comes that first taking of Communion, the family meal that expresses our reliance on Jesus and what He did for us on the cross.
In a few weeks' time, on Sunday November 15th, we have the welcome our new Bishop, Graham Tomlin, to lead a service of Baptism, Confirmation and Communion, a service that has the potential to be hugely significant in our life as a church.
Is this service for me?
Baptism – for you if you've not been baptized (or christened) and are ready to make public your membership of God's family. That might include teens who were not baptized as babies or adults who have come towards faith in later life.
Communion – for baptized secondary-age youth who have who have talked it through with their parents this can be a service when they begin receiving.
Confirmation – if you are ready to declare your growing faith and commitment to a faith-shaped life, then this part of the service gives adults and older teens (year10+) who have been baptized (before or in the service) an invitation to declare your growing faith and commitment to a faith-shaped life in repeating the promises of baptism and receiving a blessing from the Bishop. It can be a significant stepping into public faith or out into leadership in the church,
So what do I do next?
We need to know in good time that you're thinking about one (or more) of these options, so please act today, even if it's only to find out more. There will be some preparation so you can feel ready for the step and you may have questions about whether this is for you (or your teen). A simple email to me would do – but please do email today.
Come on Alpha!
Easily one of the most effective ways you can prepare for the service would be to come on the Alpha course that starts in the next few days – even if you've previously been part of a Why Jesus? course. Over six evenings, in a small group where no question is ruled 'out of order', you'll get the chance (for the first time or as a refresher) to explore the core of the Christian faith and its implications. You will need to book this week!
Get in touch…
The most important thing is to be in touch (email or phone is fine) and let me know what you're considering or what your questions are – I think it's going to be an exciting and significant day in the life of All Souls. Do be part of it.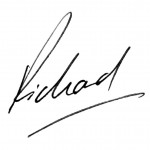 1st October 2015