With January, begins not just another year, but a whole new chapter in the life of All Souls! We are starting our trial of a fresh pattern of services designed to help us continue to flourish as a church.
The story of the last few years has been one of very welcome growth, with plenty to enjoy and be thankful for as our numbers have increased. That growth has, however, also meant that some aspects of Sunday worship have become increasingly difficult to manage well. We have been working therefore to find a way to make space for the future, while keeping the heart of what we love in All Souls. This move to a three service pattern is a way forward that will certainly mean some upheaval, messiness and extra work, but also mean we can look forward to:
Newcomers being welcomed properly and not lost in the crowd.
More opportunities to meet people beyond our own circle of friends.
Prayer in and after services being easier to achieve.
Children's groups more manageable and not split mid-year group.
Provision for younger children at our 4.30pm service.
Smaller services mean we get to enjoy the extra space for conversation, more "spacious" worship and less frenetic children's groups. Enjoy our smaller numbers while they last!
Don't imagine, though, that the only changes will be in the morning. The afternoon service will have new provision for younger children and (along with the morning services) will be getting a "refresh", in practical terms (e.g. the introduction of a "Welcome Desk") and in our approach to worship.
What's happening from Sunday January 10th?
9am             Breakfast, followed by worship.
Children's groups for all ages from Crèche to Year 8.
11am           Elevenses (coffee and cake), followed by worship.
Children's groups for Crèche to Year 6.
4.30pm      Worship followed by a sandwich and cake tea.
Children's groups for Crèche to Year 13.
How can I play my part?
Pray faithfully – we believe this is what God is calling us to for the sake of healthy growth and to give more people the opportunity to meet Jesus. Please pray for the services week by week and for those who will come.
Invite deliberately – this is a perfect moment to invite friends or family members. The "excuse" of new services, and knowing that they won't be lost in the crush, give a great opportunity to invite people along.
Respond graciously – it's inevitable that, with all the unknowns, some things won't work quite right in these early weeks. Please be patient (and keep a sense of humour!), but equally, if things aren't right, don't keep it to yourself. Get in touch and let's see if there's a better way of doing things!
Travel wisely – there are few enough car parking spaces around All Souls at the best of times, but the "swap over" period between morning services could result in gridlock. If you don't have to park near the church for mobility reasons, do try to leave your car at home, or aim to park away from church itself (e.g. St Margaret's Drive towards the river).
Volunteer generously – we are grateful for the many who are going to be part of a children's group, hospitality or service team in this new pattern. We still have needs, though, at all services. Don't wait to be asked: if you are willing to help, do drop me a line today.
I am really looking forward to being part of this next stage of the story of All Souls. We are trusting God for the growth of His Kingdom and the deepening of our faith. Thanks for being part of it…
Have fun!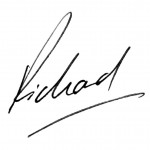 5th January 2016