Richard writes:
We're enjoying being part of a church that's active, healthy and whose congregation has more than doubled since 2007. There are now over 250 adults & children on an average Sunday at All Souls! We're very grateful to God that this means many more people getting the chance to respond to the love of Jesus – and for the many new ways in which we are serving and reaching our local communities.
Healthy and growing church life costs financially. All Souls has no external sources of funding and relies on the generous giving of its members. In fact, after rental income from our halls, the other 70% of our resources need to come from voluntary giving.
Despite rarely talking about money, it supports virtually all that we do as a church. We work hard to run a lean organization with a small staff team, but the church still needs around £20,500 each month to help cover everything from buildings, heating and insurance, to office support, children's materials and Ivybridge Projects.
The Challenges
The reason for this letter is that there are two serious financial challenges facing us. They mean we need to make a major step forward in our voluntary giving or risk being unable to continue to grow the vibrant life of All Souls.
The first of those challenges is that our giving has simply not kept pace with the considerable step up in size and activity over these past eight years. Far from doubling with the size of All Souls, our giving has risen by just a quarter. So we are trying to do more and more with relatively less and less!
The second and more immediate challenge is that we may now have a significant shortfall in the planned giving on which the PCC had set our budget. That budget aimed to support the life and growth of All Souls by covering (among many other things):
The extra costs of moving to three services.

Sustained provision for children's work.

Sustaining Ivybridge Estate projects when its historic fund runs out this summer.

Employment of staff this year for our teens groups and children's teams.

A whole-church weekend away, excluding no one because of cost.
This was a sustainable response to the level of giving we saw in 2015. Yet several households have recently moved away from the area and others have seen their own income drop. This has meant our monthly giving income has fallen by 20% (around £2,000pm, before Gift-Aid). The fall in income could lead to an annual drop of £32,000. We need to bridge this gap together.
The Heart of It
We can all belong to All Souls irrespective of our ability to give financially. I fully appreciate the hugely varying circumstances of households in All Souls. If you are part of a household or an individual whose circumstances mean you can give little, or cannot increase your current gift (or if you've given more very recently), please hear my heartfelt thanks for your ongoing commitment to All Souls represented by what you can and have given and please do not hear this letter simply as a demand for more!
We recognise that all that we do have – individually and as a church – comes from God. We can never out-give God, but always live in response to what He's doing in us and in All Souls. We are invited to give simply out of gratitude for God's generosity towards us.
Stepping Up – what now?
At the moment, we are using some of a one-off gift to underwrite our current budget and to avoid cuts in staffing and resources and even continue plans for growth. Because of it we have a short window of opportunity to make this step up together. Each of us needs to consider how we could help financially to close the gap in 2016 and to resource both our current life and our future growth.
Start?

If you don't give regularly to All Souls, would you be willing to start – whatever size the regular gift? It's easy to do either by cash gift envelopes or by Standing Order.
Increase?

If you already give (Thank you!), then would you consider increasing your donation? Even if you feel that increase is relatively small, they all add up.
By starting to give, or by increasing your current gift, you help sustain the life of All Souls now and secure our future as a base for local mission and ministry.
For now, please let us know what you plan to do, or ask any questions you may have. By far the easiest way to respond is online, but you can also do so in church on a Sunday at the Welcome Desk.
The Future
Without Stepping Up as a church, we will be under increasing pressure as our numerical growth and activity rapidly outpace our ability to pay for what we do. Please do consider how you can be part of the answer to this challenge, so that we can enjoy many more years to come of growth together.
With my thanks and prayers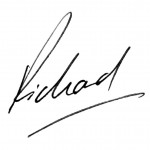 15th March 2016
P.S. I am very grateful indeed that you have been willing to read, think and pray through this letter. Please do respond before Easter so that we can plan with confidence into the rest of 2016 and beyond.