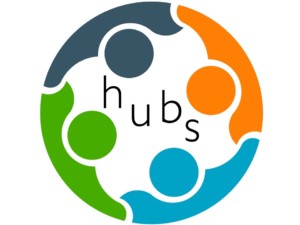 Growing in our faith isn't meant to be a solitary activity, nor simply about Sundays.
Meeting with a small group to pray, talk, study and care together has for centuries been recognised as a vital part of following Jesus.
Whether you form a prayer-triplet, sign up for a short course, or join a year-on-year Homegroup, don't miss out on being part of a Hub this term.
Autumn Term 2019
The Bible Course by the Bible Society (hosted by Linz and Alice) runs for 8 weeks, mainly alternate Monday evenings, starting on the 16th September. The Bible Course is a brilliant and accessible way to understand the full Bible story. There is a film and discussion each week, you get a helpful manual to go with it and there will always be lots of cake!
It's particularly a great follow-on if you've already done the Alpha Course and also if you just want to get to know the Bible better.
Alpha (hosted by the Merrifields in Northcote Road) on Monday evenings, starting 23rd September. The concept of Alpha is that everyone should have the chance to explore the Christian faith, ask questions and share their point of view; whoever they are and wherever they are in the world. The films are engaging and well produced and there is always time for plenty of discussion and questions! If you are interested, speak to Nick Merrifield or Rach Wooden…or find anyone at All Souls who has already been on Alpha!
Youth Track
This term-time group for teens meets from 6 to 8pm on Tuesday evenings. We start with a meal together and end with (usually quite energetic) games. In between we take the chance to ask the big questions about life and faith. We also have a social evening once every half term – so far we've been climbing, kayaking, bowling, outdoor ice-skating and had an evening at an aquapark! Led by Rachel Wooden, Russell Dickens and the team.
Year-round Hubs
There are three groups that meet in local homes for year-round prayer, bible study and conversation. Meeting weekly or fortnightly, they are great for those who would like to build relationships, go deeper in prayer and explore faith with a regular group. Contact us to chat through the possibilities.