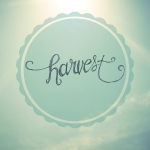 4th October 10.30am & 4.30pm
A fun service of celebration for all ages! We will be collecting food for the All Souls Ivybridge Foodbank….
Do you ever have a problem, after doing a large supermarket-shop, trying to find space to store everything? At least you know you have enough food for a few days. Imagine that you are not sure how you are going to feed yourself or your family tomorrow. Imagine you had to stop work as a result of ill health: the job is a zero-hour contract, so you have no sick-pay. You normally earn so little that you really can't save anything for a rainy day. You have no money.
This is a real story, and just one of around the 25 we heard at the Ivybridge Foodbank over the summer holidays alone.  We particularly need:
Tins of:
meat/fish
soup
potatoes
spaghetti
peas/carrots/sweetcorn
tomatoes
fruit
custard….
Other long-life items:
rice
milk
sugar (500g)
biscuits
puddings
pasta sauces
tea/coffee
cereal
 The food you donate really does make a difference.