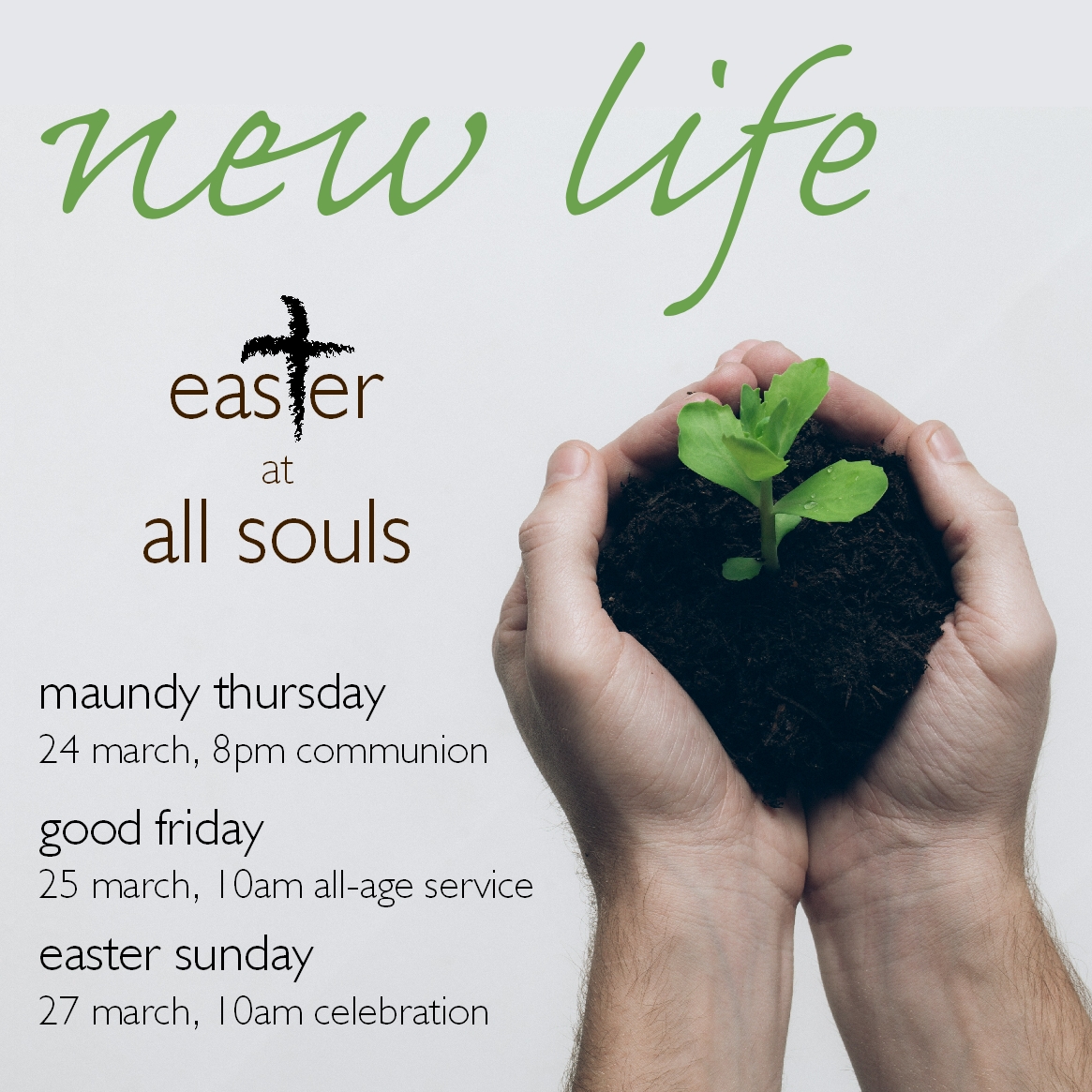 Here are the details of what is happening at All Souls over the Easter period:
Maundy Thursday – 24th March, 8pm
Communion
Good Friday – 25th March, 10am
All-age family service
Easter Sunday – 27th March, 10am
Family celebration
.
Green Shoots?
In one of the biggest films of 2015, Matt Damon's astronaut is marooned on Mars. Cue some creative use of human waste to turn a few potatoes into rations. The moment on screen when their first green shoots appear is palpably emotional: his life literally depends on those signs of new life.
Many dream of a fresh start.
But the dreaming jars when we realise just how stuck we are with our baggage and faults. Life's green shoots seem genuinely hard to come by.
Yet it's that promise of a fresh start that lies at the heart of the Christian festival of Easter. The story of Jesus' life, death and resurrection promises forgiveness for the past and a friendship with God to carry into our futures.
From the quiet reflection of Maundy Thursday, or the all-age gathering on Good Friday morning, to the exuberant fun and celebration of Easter Day, you'll find something for everyone at our local parish church over the next few days.
We look forward to seeing you there – no potatoes required!