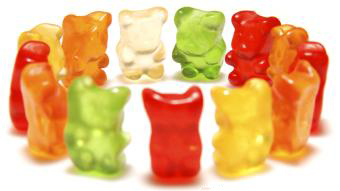 "…they devoted themselves to the apostles' teaching, to fellowship, the breaking of bread and to prayer." acts 2:42
Home groups are home-based small groups, helping us connect with one another midweek in the context of food and prayer.
Sundays at All Souls are short, full and busy. That means it can be a struggle to get to know people and have conversations much beyond "Hi, how are you?". It's made harder by plenty of us having children to look out for over coffee!
We each need a way to connect with a smaller group than the whole. A group of people, perhaps living nearby, who will become committed to pray for our everyday lives.

One midweek evening a month, hosted in the house of other members of All Souls. A relaxed and down-to-earth evening socialising over food and ending with time to pray for each other in a non-pressured and positive environment.
Food
It could be a four course, sit-down meal, or cake and coffee. What and how you eat doesn't matter, but that you eat together does. It's the chance to chat without an agenda – most groups don't have bible study questions, tasks or assignments. Just being with a small group of other people from All Souls. Worth coming out for on a midweek evening…
Prayer
After food and perhaps a few minutes to shift gear by something like listening to a Psalm, there will be time to pray. Without the pressure of a big meeting, instead an informal setting, praying for real people, not just issues or ideas.
A small group of people who will pray for you and yours and for whom you can pray. There will be plenty of creative ways to ensure everyone can contribute to this with ease.

We won't just allocate you to a group, but we will suggest one nearby you might consider. If for some reason it's not appropriate – for example, it might be on a night you can't make – just let us know and we can suggest alternatives.

Life's complicated and busy, but it will be worth making every effort not to miss one. It's only once a month after all and the dates are arranged a good way ahead. Once you know what day of the week your group meets, you'll be able to work out the dates for the next six months at least.

Give it a couple of goes at least – things take time to settle down and get going – but there's nothing stopping you bowing out gracefully. Give it a try!

Let us know you're interested by using the online form below. We want to make it easy to go along – even creating a babysitting arrangement between groups on different nights.