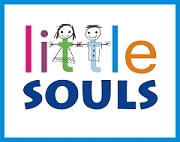 Catch up with the latest from Little Souls on our Facebook page!
Each Wednesday morning in term time we welcome babies, toddlers and their carers to the All Souls halls and garden for Little Souls.
It's a great way to meet other carers – mums, dads, grandparents, nannies and child-carers – in a friendly and down-to-earth atmosphere. The children have lots to do – from climbing equipment, dressing up and ride-on toys to craft activities and storybooks.
Here's a look at a typical Wednesday – shot in July 2010:
Little Souls is run by a team of volunteers from All Souls church who can be contacted via the church office.
There are refreshments for adults and children and a singing time towards the end, with plenty of time in between to chat and play. The sessions start at 10am and finish at 11.30am. The doors shut at 10.15am – though for health and safety reasons we have a limit on the number of children and carers we are able to admit and the door will be closed earlier if we have already reached the limit.