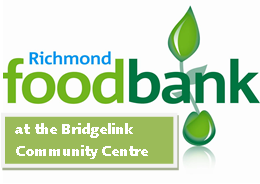 We urgently need donations for the Foodbank that All Souls runs at the Bridgelink Centre (Ivybridge estate) each week. We are running very low on tinned tomatoes, pasta sauces and tinned meat / fish products, but any long-life and tinned / packeted goods are gratefully received.
You can drop off any donations at All Souls church office when you are doing your daily exercise outing! It will definitely be manned on Mon, Tues, Weds and Fri from 9-1pm, but do call 020 88916820 to check if someone is around outside of these hours.
Alternatively you can make a financial donation, which we will be able to use to buy stock and continue to meet people's most basic needs. You can make a bank transfer to:
Account name: All Souls Parochial Church Council
Sort code: 20-72-33
A/c: 50112135
Please ref: "Ivybridge" to ensure that your gift is used specifically for this purpose
Make sure you have completed a Gift Aid form online here – it adds 25% to your donation at no extra cost to yourself!
Thank you so much for helping out some of the most vulnerable in our community in such a practical way at this time – you are amazing!