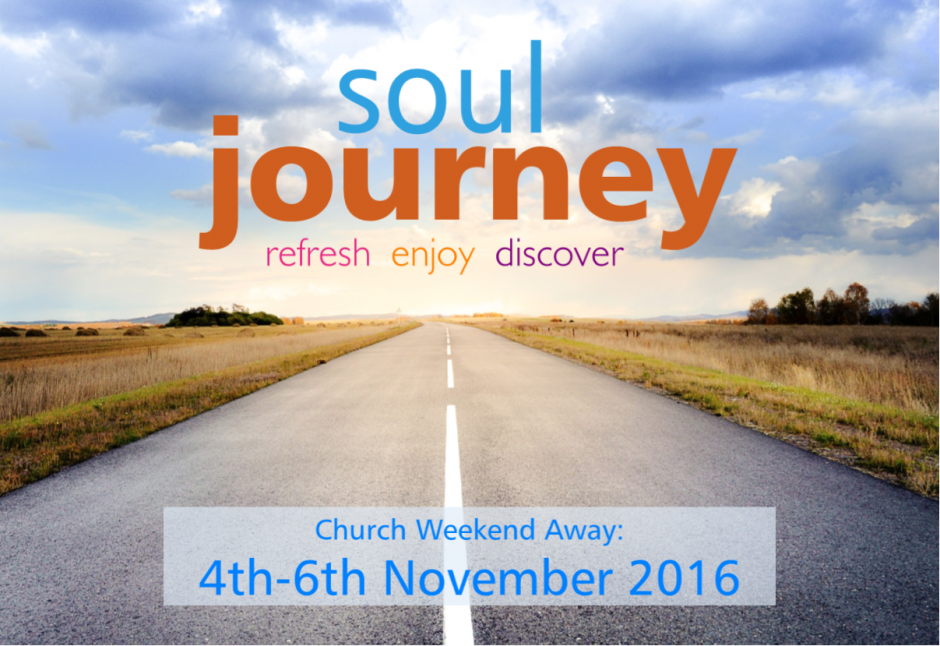 All Souls Church Weekend Away – November 4th to 6th 2016
What is it? Imagine a weekend retreat to a country hotel, except with the whole church! There will be time to enjoy worship and the bible together, fun group activities for adults and children and plenty of time to get to know each other better.
Nothing will be compulsory, so you can take the space you need to be refreshed ready for whatever the following week will bring. We aim to get to know each other better in an informal, chilled out context and make space to dive deep into what it means to follow Jesus.
When is it? 4th to 6th November 2016. It starts with dinner/tea on Friday and finishes with Sunday lunch.
Where is it? We are going to Latimer Place near Amersham (location on Google Maps), mainly meeting in their conference facility (The Cormorant Centre), though accommodation and other activities will be spread a little wider across the site.
How do we get there? A 45 minute drive on a clear run… which of course it won't be on a Friday evening! We will create a lift-sharing system to minimize the number of cars. It is also very close to Chalfont & Latimer Underground Station, and lifts will be available from there.
What will it cost? We have kept costs down to make it as accessible as possible, but if you will struggle with the prices below, please don't let that stop you coming. Book anyway and drop Richard or Jez a line! The booking system also offers the option to spread payments.
Adults: £95
12-17 years: £65
4-11 years: £45
Under 4s: £25
Book here online – an invoice with payment options will follow your booking. It would help us to have money by 31st June, but there is some flexibility on that. For payment in full, you can pay by bank (online) transfer, cheque or cash. If you want to spread payments, we will get in touch with you once the system is finalised. If you are in a position to make an extra donation towards the costs of running the weekend, that would be hugely appreciated – simply indicate on your booking form.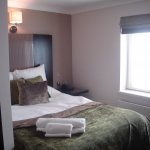 Rooms are all en-suite and furnished to a high standard.
The majority are doubles, though there are a few family rooms and inter-connecting rooms. We will work hard to make the accommodation work for your needs, including careful allocation of the few family rooms and encouraging families to work together to find room uses that work for them.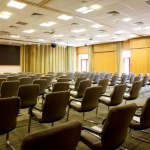 Our plans so far:
Friday evening: Arrive when you can and settle in with a rolling programme of activities… and maybe a pint or just an early bed.
Saturday morning: Bible teaching and worship.
…afternoon: Activities from sports, swim, sauna or board-games…. or simply space to do what you like.
…evening: A bonfire and (we hope) some fireworks, plus a range of activities of different ages.
Sunday morning: Bible teaching and worship, all together.
A detailed timetable will be available in the autumn.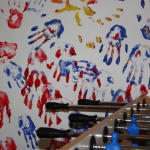 Soul Journey is for children and teenagers every-bit as much as for the adults! We want them to have a fantastic weekend!
There will be activities for all ages on the Friday evening and Saturday afternoon / evening.
The Saturday morning sessions will, like Sunday services, have groups for all our age-groups, including a crèche area, childrens groups and Underground and Overground groups.
We will also create an opportunity for parents to club together on 'Parent Patrols' in the evenings, allowing as many parents as possible to be free to participate in the fun.
…and the dreaded homework! If there's call for it, we will make sure there's a quiet zone to get that work done for Monday morning!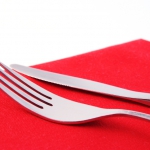 The food is great!
We will have our own dining room in the Cormorant Centre, with breakfast and lunch served on a rolling buffet basis. Dinner will have two sittings including an early child-friendly one.
We will ask you for any dietary requirements nearer the time – but rest assured these will be well catered for!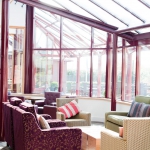 There's a bar which will be open on the Friday and Saturday evenings.
We're also determined to make sure we do Guy Fawkes Night properly. This may mean walking over to the village fireworks display, or having our own bonfire. Details to come.
There's also a pool and sauna, and we're hoping to have a spa and massage for purchase too.
On the Friday evening and Saturday afternoon there will be a wide range of activities on offer – from films and board-games inside, to sports and walks outside.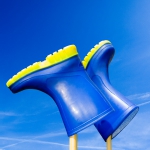 We will send out more details in the autumn, but you won't need bedding or towels!
You might want your swimming stuff or sports gear!
Walking boots and a torch would be worth it if you are feeling more adventurous.
The crèche will be well stocked as ever for the very young, but you might need to bring some bedding for infants – to be confirmed.
Photos from Latimer Place Hotel…